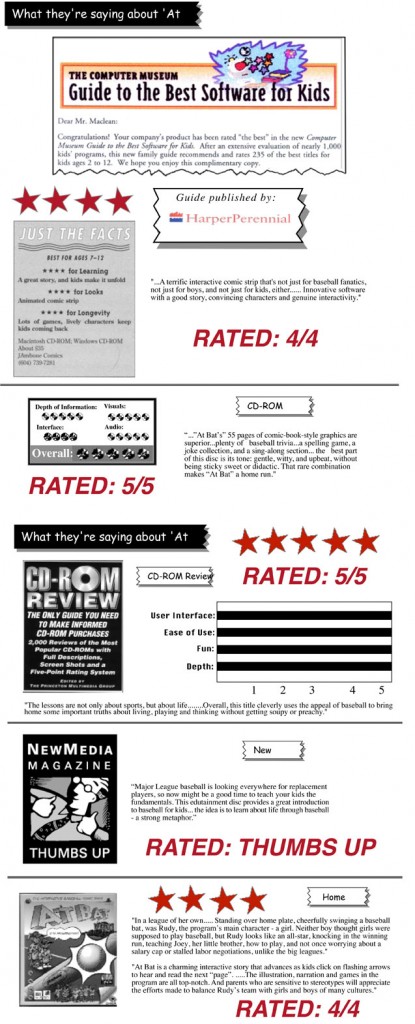 It's a whole new … Ball Game.
An increasing number of businesses are discovering that gamification principles can be applied to help solve their marketing problems as well, with over 70% of the Forbes Global 200 saying they planned to use gamification for marketing purposes by the end of 2014 in a survey performed by Gartner. (Forbes Magazine).
The founder of nuMedia group is an award-winning children's software developer and in the animated comic book 'Slammin' Sammy Presents: At Bat' he and his team created a number of games that can be repurposed for targeted marketing initiatives.
The real fun will be in creating new, targeted games for the mobile world – ones that can be 'localized' so as to include the natural environment.
The bottom image is from one that was used by a company to market encryption technology.